Medigap
Also called Medicare supplement insurance. Insurance supplement to Medicare that is designed to fill in the "gaps" left by Medicare (such as copayments). May pay for some limited long-term care expenses, depending on the benefits package purchased.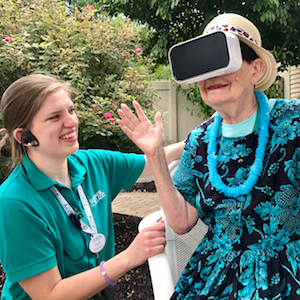 Aug. 15
Senior 'stay-cation'
State College, PA
Residents and friends of Juniper Village at Brookline's Wellspring Memory Care in State College, PA, recently took a virtual trip to the beach.
Subscribe for free!