Mental health services
Variety of services provided to people of all ages, including counseling, psychotherapy, psychiatric services, crisis intervention and support groups. Issues addressed include depression, grief, anxiety and stress, as well as severe mental illnesses.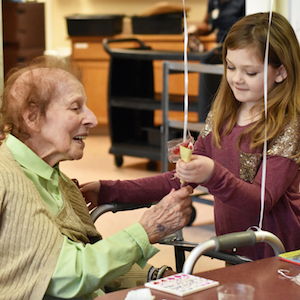 Feb. 21
Handmade holiday
Rochester, NY
Residents of St. John's recently were surprised with handmade Valentine's Day cards and gifts from local elementary school students.