Mental health services
Variety of services provided to people of all ages, including counseling, psychotherapy, psychiatric services, crisis intervention and support groups. Issues addressed include depression, grief, anxiety and stress, as well as severe mental illnesses.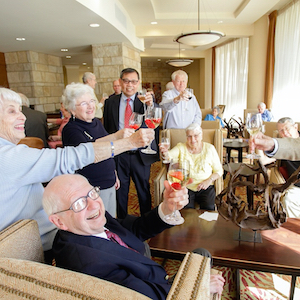 April 18
Spreading thanks
Houston and North Greenbush, NY
Residents of Brazos Towers at Bayou Manor, a senior living community in Houston, recently held a virtual "gratitude party" for residents of Eastwyck Village of North Greenbush, NY, to thank them for their assistance after Hurricane Harvey.