March 13, 2016
$105,000 kickback scheme nets sales director 18 months in prison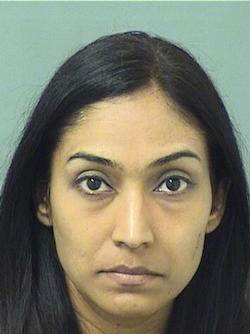 Natasha Deonath
The former sales and marketing director of a Florida senior living community has been sentenced to 18 months in prison for charging her employer almost $105,000 for bogus resident referrals.
According to the Palm Beach Post, personnel at The Carlisle Palm Beach, a Senior Lifestyle community in Lantana, FL, said they became suspicious of Natasha Deonath when the same real estate agent's name appeared as a referral source, even for residents who were "walk-ins," and she authorized commission checks for him. When staff members spoke with more than a dozen residents allegedly referred by the agent, Glenn Gatti, they said they'd never heard of him. Instead, the residents said they had become aware of the community through family members, a physical therapist or research they or their children had conducted.
Beth Behr, vice president of operations for the East Division of Senior Lifestyle Corp., told McKnight's Senior Living that the company contacted authorities after they discovered the financial irregularities and conducted their review. Deonath and her husband, Rodney Jagessar, were charged in October 2014, at which time Deonath's employment was terminated, according to Behr. Deonath had been an employee for three years.
Police spoke with Gatti, the Palm Beach Post reported, and he told them that Deonath had proposed a scheme in which she would file paperwork listing him as a referral source and then he would share the resulting commissions. Gatti reportedly said he sent Deonath several real referrals, but fewer than those with which Deonath credited him. Police said he received almost $105,000 in referral fees from 2012 to 2014, and he cashed the checks and shared some of the money with the married couple.
Deonath pleaded guilty March 3 to one count each of organized scheme to defraud and money laundering and is expected to report to prison later this month. Her husband was sentenced to five years of probation. Gatti also faces charges.
"It is important to note that none of the financial irregularities in question involved any resident accounts or affected the quality of services or care provided to the residents of The Carlisle," Behr said. "Rather, this situation solely represented an abuse of resident referral fees the community pays to team members. We are pleased to now have closure in this matter."