August 02, 2018
12 weeks of bereavement leave may be on tap for New York workers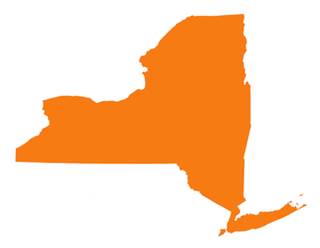 New York
New York employers would be required to give all employees 12 weeks of paid time off if a close relative dies, under a bipartisan bill awaiting Gov. Andrew Cuomo's signature.
The bill would amend the state's Paid Family Leave Law, which became effective in January to grant workers paid time off to spend time with a new child or care for a sick family member.
If the amendment becomes law, it would apply if an employee's spouse or domestic partner, child, parent, parent-in-law, grandparent or grandchild passes away.
Employees would be able to collect part of their average weekly pay, ranging from 50% to 67% as the law is phased in. The amount would be capped at the corresponding amount of the statewide average, according to the New York Post.
Workers would be guaranteed the same or comparable job when they returned from leave, and employers would be prohibited from discontinuing their health insurance.
The bill was sponsored by state Sen. Rich Funke, a Republican, and Assembly Majority Leader Joseph Morelle, a Democrat. Both experienced the deaths of adult children.
Various business groups oppose the legislation, maintaining that it would be too costly.