April 14, 2016
13 arrested for stealing more than $20,000 from 8 AL residents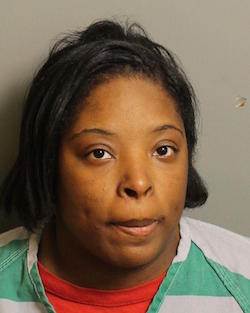 Deangela Teyonta Marshall (Photo: Jefferson County Sheriff's Office)
A former resident care assistant and 12 others have been arrested for stealing and cashing more than $20,000 in checks belonging to eight residents of an Alabama assisted living community, according to the state attorney general's office.
Deangela Teyonta Marshall, a former resident care assistant for Oaks on Parkwood, Bessemer, AL, is charged with 22 counts of criminal possession of a forged instrument in the second degree. Marshall allegedly stole the checks and then distributed them to the co-defendants to cash. Additionally, the attorney general's office alleges that account information belonging to one of the residents was used to create bogus checks that appeared to have been written from the accounts of area churches.
Noland Health Services, owner of the Oaks on Parkwood community, contacted the state Medicaid Fraud Control Unit when a resident reported missing checks, two of which had been cashed, according to the AG office. The corporate security teams of Noland Health Services and Regions Bank identified the victims and defendants and worked with the fraud unit to develop the case.