June 27, 2016
2 arrested in assisted living fraud case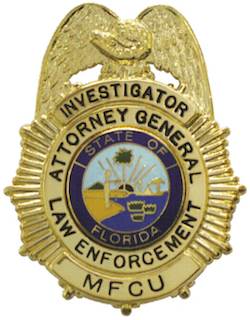 2 arrested in assisted living fraud case
Two Florida mental health counselors have been arrested for allegedly defrauding the state's Medicaid program of more than $360,000 by submitting false claims for assisted living services.
According to Attorney General Pam Bondi, an investigation by the state Medicaid Fraud Control Unit and the Bay County Sheriff's Office led to the arrest of Laurie Lynne Kidd, Psy.D., and Courtney Ann Hill. Kidd, they said, had hired Hill to provide individual and group therapy to assisted living facilities, even though Hill is not licensed to provide such services.
Kidd allegedly billed Medicaid for services never rendered by Hill as if she herself had performed the services. Kidd reportedly submitted more than $400,000 in fraudulent claims and received more than $360,000 from the Florida Medicaid program due to the fraudulent claims, the attorney general said. Hill allegedly is responsible for $99,000 of Kidd's fraudulent claims.
Kidd is charged with two counts of Medicaid provider fraud for $50,000 or more, which are first-degree felonies. If she is convicted, Kidd faces up to 60 years in prison and more than $2 million in fines and restitution.
Hill is charged with one count of Medicaid provider fraud, which is a third-degree felony. If she is convicted, Hill faces up to five years in prison and more than $575,000 in fines and restitution.