March 24, 2016
2 dead, 1 injured in senior living shooting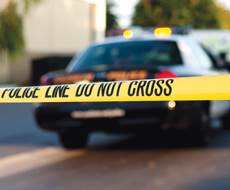 2 dead, 1 injured in senior living shooting
March 25 update: Police have identified the suspected shooter as Frank Staton, 56, and said he had lived with one of the victims, Terrie Treadway. He is under police guard in critical but stable condition at a hospital.
Two senior living community employees are dead and one is injured after a shooting in Chagrin Falls, OH, a village about 25 miles southeast of Cleveland.
Police were called to the scene of Hamlet Village retirement community around 8:30 a.m. March 24 when someone discovered one of the victims, Sgt. Kim Lebins of the Chagrin Falls Police Department, said at a press conference. The two deceased victims, housekeepers Terri Treadway and Catherine Sutter, both 58 and pronounced dead at the scene, were identified later. A third employee, a chef at the community who is believed to have been the shooter, was taken to a nearby hospital and is in critical condition. His name had not been released as of press time.
Chagrin Falls Mayor William Tomko told the Associated Press that the suspected gunman lived with one of the victims and that the other victim appeared to have been in the wrong place at the wrong time. The man is expected to recover and be charged, he added.
Hamlet Village, which is managed by Life Care Services, offers independent living, assisted living, skilled nursing and rehabilitation on 47 acres. The community has about 300 residents, according to Lebins. Officials said that one victim was found in an assisted living apartment building known as The Atrium, and another was found in a garage.
"I've lived here almost 40 years, and this is the first time anything even remotely like this has occurred," Tomko said at the press conference. The village has a population of about 4,000 people.
A motive remains unclear as the Bureau of Alcohol, Tobacco, Firearms and Explosives; FBI; several local police departments; the Ohio Bureau of Criminal Investigation and the Cuyahoga County medical examiner's office continue to investigate.
"If you try to explain an irrational act with rational thought, you never can do that," Tomko said. "This is the ultimate irrational act."
A spokeswoman for Life Care Services told McKnight's Senior Living, "We are deeply saddened by this tragic situation and for the loss of life. We ask for your thoughts and prayers as the community's residents, employees and their families deal with this event."
Hamlet Village and The Atrium had not responded to requests for comment by press time, but Hamlet Village Interim Executive Director Thomas Miller said at a press conference that grief counselors were being called to the scene.