November 08, 2016
$21.8 million study to examine exercise/brain health link in older adults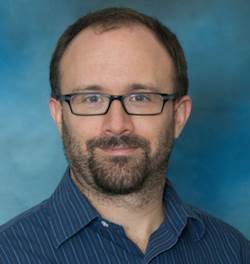 Kirk Erickson, Ph.D.
The National Institute on Aging is funding a five-year, $21.8 million study to add to the scientific knowledge about the connection between exercise and memory and brain function as people age.
Kirk Erickson, Ph.D., an associate professor of psychology at the University of Pittsburgh, will lead the project, which will involve 639 cognitively normal adults aged 65 to 80 years. Although study enrollment is a few months away, Erickson told McKnight's Senior Living that recruiting efforts most likely will include residents of independent living communities as long as they are ambulatory and healthy enough to engage in the physical activity required of participants.
Study participants will be recruited in Pittsburgh, Boston and Kansas City, KS, areas. They will be divided into three groups to test different "doses" of exercise. The first group will engage in moderate-intensity exercise — brisk walking — at the public-health recommended dose of 150 minutes a week; the second group will exercise for 225 minutes a week; and the third group will do stretching and toning exercises for 150 minutes a week.
Among other aims, the "Investigating Gains in Neurocognition in an Intervention Trial of Exercise," or IGNITE, study will try to learn whether moderate-intensity exercise improves cognitive health.
Collaborators include Arthur Kramer, Ph.D., and Charles Hillman, Ph.D., from Northeastern University in Boston; Jeffrey Burns, M.D., from the University of Kansas, Kansas City, KS; and Edward McAuley, Ph.D., from the University of Illinois.