July 24, 2017
40% underestimate assisted living costs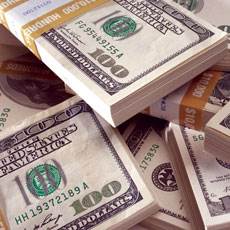 40% underestimate assisted living costs
Almost 40% of families underestimate how much assisted living will cost, according to data from A Place For Mom.
The median midpoint of a family's monthly budget for assisted living was less than $3,500 based on more than 40,000 families of residents who moved to one of the company's partner communities between January 2014 and February 2016, writes Ben Hanowell, a senior living researcher and data scientist for the senior living referral service, in a blog post. The actual median monthly cost, however, is more than $3,800, he adds.
The lower a consumer's budget range is, the greater the difference between cost perception and cost reality, the data show.
Information about pricing or fees is the top thing that adults aged 75 to 84 are looking for when they visit a continuing care retirement community's website for the first time, according to recent research conducted elsewhere, but Hanowell writes that pricing can be difficult for operators to convey.
"While providers don't list prices in part to encourage tours and avoid sticker shock, the lack of price transparency is not simply a marketing tactic," he says. "Care needs vary widely among prospective residents, who often do not understand those needs upfront. This makes it hard to list prices accurately without risking information overload."
Lacking community-specific information on provider websites, resources such as Genworth's Cost of Care Survey or A Place for Mom's Senior Living Cost Index may help prospective residents and their families more realistically plan for expenses, Hanowell says. Lincoln Financial also provides data via its What Care Costs study.