August 16, 2016
55+ housing market shows 'gradual, steady growth'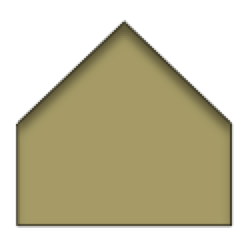 55+ housing market shows 'gradual, steady growth'
The housing market for those aged 55 or more years is showing "gradual, steady growth," according to Carmel Ford, a research associate for the National Association of Home Builders. "The market is benefiting from continued improvements in the overall housing market, a solid labor market, and historically low mortgage rates," Ford wrote in a post on the organization's website.
The organization's single-family 55+ Housing Market Index increased one point to 57 in the second quarter. The HMI for the 55+ multifamily condo HMI, however, dipped one point to 47, and the 55+ multifamily rental market fell nine points to 51 from a record-high reading in the previous quarter. Fifty is considered the breakeven point.
Each index is based on the results of a survey that asks builders to rate current sales, prospective buyer traffic and anticipated six-month sales as good, fair or poor (high, average or low for traffic).
Traffic of prospective buyers for single-family properties for the 55+ market, according to the survey, increased four points to 42, present sales held steady at 61, and expected sales for the next six months dropped two points to 69. Expected sales of multifamily condos for the 55+ market for the next six months increased three points to 54, whereas present sales remained even at 49 and traffic of prospective buyers fell seven points to 38. Expected future production for multifamily rental properties for the 55+ market increased three points to 56. Current and future demand for existing units both dipped one point each, to 68 and 67, respectively.