August 28, 2015
8 trends in seniors housing and care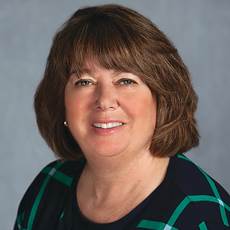 Beth Burnham Mace
National Centers for Seniors Housing and Care Chief Economist Beth Mace identifies eight trends in seniors housing and care in the most recent NIC Insider newsletter:
Seniors housing and care has become a more mainstream asset class in which to invest.

As is the case with all commercial real estate sectors, seniors housing is cyclical, with periods of expansion, retraction and recovery. Right now, the sector is expanding.

Market fundamentals for seniors housing are generally sound and are projected to remain that way.

Participants in the market increasingly are concerned that a pricing bubble could occur.

An aging population with increasing healthcare needs, as well as social and governmental changes related to healthcare delivery and payment, present opportunities for all senior living providers to coordinate care and services.

Innovations in technology are influencing areas of seniors housing such as as lead generation, resident monitoring, care delivery, employee efficiency and resident independence and socialization.

Entrepreneurs and operators increasingly are trying to meet the challenges associated with providing products for all older adults, not just those of middle to higher income.

Tight labor market conditions and planned or implemented minimum wage increases are causing pressures related to wages that will face operators for years to come.
To read more about these trends, see the newsletter.