August 16, 2016
8-year audit of The Villages ends without penalty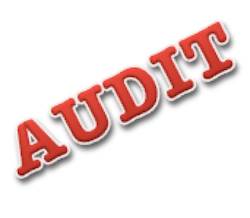 8-year audit of The Villages ends without penalty
An eight-year audit of approximately $300 million in tax-exempt bonds that had been issued for The Villages retirement community in Florida has ended without penalty, according to the issuer of the bonds.
The federal agency notified The Village Center Community Development District and the Sumter Landing Community Development Districts on July 14, Janet Tutt, district manager, said in a July 18 letter posted Aug. 10 to a Municipal Securities Rulemaking Board website.
"This process has been a very long, frustrating and, due to inaccurate media coverage, an anxious one for some or our residents," Tutt wrote. "However, from the beginning, the districts (supervisors and staff) have assured residents of the districts' financial strength and that the process/outcome would not adversely affect the provision of amenity services or have any impact on amenity fees. We remain committed to residents' expectations regarding the provision of amenity services and want to reassure all residents of the districts' commitment and the model which provides sustainability of The Villages community."
The districts, created by The Villages developer H. Gary Morse, had issued the bonds from 1998 to 2005 to purchase golf courses, recreational centers and other amenities built by Morse. The IRS held that the bonds were issued for private purposes, not public ones. Further, according to the agency, the bonds should not have been given tax-exempt status because Morse appointed the boards and because most of their members worked for him.
In 2014, while the audits still were taking place, the district refunded the bonds with taxable bonds to take advantage of lower interest rates. Morse died in 2014.
The IRS still believes that the original bonds should have been taxable, Tutt said, but because the bonds were refinanced, the agency said that "closing the examination without further IRS action supports sound tax administration."
In March, the U.S. Census Bureau said that The Villages was the nation's fastest-growing metropolitan area for the third consecutive year. In June, the bureau said that the country's only county in which a majority of the population is aged 65 or more years remains Sumter County, FL, where The Villages is located.