August 17, 2016
Abuse in assisted living a focus of Massachusetts bill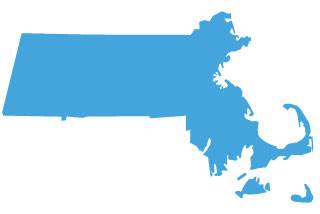 Massachusetts
The Massachusetts Department of Public Health would be authorized to investigate allegations of abuse by caregivers in assisted living facilities in the state if a bill under consideration ultimately passes as written.
Assisted living caregivers convicted of abuse would not be permitted to work in similar positions and would be fined $5,000 if they did.
Currently, the state Department of Public Health can investigate abuse claims involving nursing home or home health workers but not assisted living workers, according to state Sen. Patricia Jehlen. She added the provision covering assisted living as an amendment to S. 2466, which she originally authored to mandate that protective services workers be trained to recognize and understand Alzheimer's disease and other cognitive impairments.
The bill passed the state Senate on July 28 and is pending before the state House Ways and Means Committee.
The state budget may not have enough funds to enforce the law if passed, Jehlen told MetroWest Daily News.