February 20, 2018
Admission error, understaffing led to resident's loss of eye, lawsuit maintains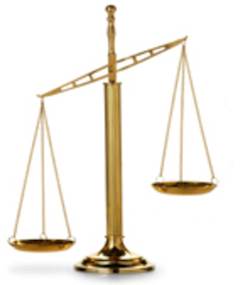 Admission error, understaffing led to resident's loss of eye, lawsuit maintains
A former resident is suing the California memory care community where he lived, alleging that a faulty admissions process, poor worker training and understaffing resulted in him being the victim of two attacks by a roommate, necessitating the removal of his right eye.
The operator's attorney says the allegations are false and characterized the lawsuit as a "shakedown" of a residential care facility for the elderly (assisted living community) that provides "stellar care," according to the Fresno Bee.
Former Bella Vista Memory Care Community resident Josh Dansby Jr. is seeking unspecified damages for elder abuse, negligent hiring and supervision, and assault and battery in relation to the alleged 2017 incidents at the Fresno, CA, community, according to the civil complaint, filed Jan. 31 in Fresno County Superior Court. The lawsuit mentions the names of the CEO and the administrator. It also lists 250 "does" — people whose names or capacities Dansby reportedly does not know, including the resident who allegedly attacked him — as defendants in addition to Bella Vista's operator, Sierra Meadows Senior Living.
According to the complaint, Bella Vista should not have accepted Dansby as a resident in the first place, given his medical history; he moved into the community in February 2017 with a history of strokes and heart attacks, a pacemaker and cornea transplants in both eyes in addition to dementia. But once he moved in, the community assigned him to a room with someone known to be aggressive, the lawsuit said.
Dansby allegedly was attacked in September and, despite complaints from his family, was not separated from his roommate. The roommate reportedly attacked Dansby again in December, subsequently causing blood to accumulate in Dansby's eye, but staff members did not transfer him to a local emergency department for several days, according to the complaint. In the ED, a corneal detachment due to trauma was diagnosed; Dansby's eye was removed Jan. 3, the lawsuit said.
The surgery could have been avoided in part if the community had been adequately staffed and if staff members had been trained properly on preventing resident-to-resident altercations, according to the complaint.
"The 'understaffing' and 'lack of training' plan was designed as a mechanism as to reduce labor costs and predictably and foreseeably resulted in the failure to provide required medical and custodial care of many residents of the facility," the lawsuit said.
Sierra Meadows Senior Living's attorney, Ian B. Wieland, told the Fresno Bee that Dansby's attorney, Stephen M. Garcia, has posted false ads related to the case on social media in an effort to obtain more clients.
"Bella Vista maintains that such out-of-court advertisements being made about a pending case are improper and do not follow strict attorney advertisement guidelines," he said. Wieland's law firm issued a cease-and-desist letter to Dansby's attorneys, requesting that the law firm immediately remove the social media posts and refrain from running "improper ads regarding Bella Vista and this case," the newspaper reported.