May 16, 2018
Advocates say Appropriations Subcommittee bill has good news for seniors but more housing funding is needed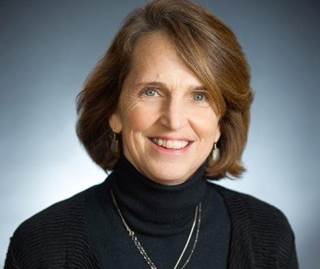 Katie Smith Sloan
Advocates for aging services and affordable housing said they are pleased that a House Appropriations subcommittee bill exceeds the administration's fiscal year 2019 request for Housing and Urban Development funding.
The House Appropriations Subcommittee on Transportation, Housing and Urban Development, and Related Agencies released the THUD FY19 bill Tuesday and approved it Wednesday by voice vote. A full committee vote is expected within the next couple of weeks.
"As written, this legislation provides much-needed funding for programs that are crucial to the well-being of thousands of low-income older adults in our country," LeadingAge CEO Katie Smith Sloan said Wednesday before the vote.
Specifically, LeadingAge said, the bill provides both more funding than what was provided to HUD in the FY 18 enacted legislation and more funding than had been requested by the Trump administration for Section 202 Housing for the Elderly renewal funding for fiscal year 2018.
If enacted, LeadingAge said, the legislation would appear to fully fund Section 202 renewals. And the legislation does not include any of the rent increases proposed by HUD in late April.
"We are heartened to see that policymakers are recognizing the need to preserve our affordable housing stock," Sloan said. "At the same time, because demand tremendously outstrips supply, we will continue to advocate for more money to devote to new construction of 202 housing as well as for full funding of other housing programs relied on by older adults for basic housing needs."
Subcommittee Chairman Mario Diaz-Balart (R-FL) called the bill "another down payment towards rebuilding our nation's roads, bridges and rail systems, while also providing critical housing improvements for our most vulnerable populations."
Diaz-Balart said he worked on the legislation with Chairman Rodney Frelinghuysen (R-NJ) and Ranking Member David Price (D-NC).
It includes a net discretionary total of $43.6 billion for HUD, which is an increase $941 million above the fiscal year 2018-enacted level and $11.9 billion above the request. Of this total, $632 million is Housing for the Elderly program funding, according to a press release posted by the subcommittee.
The FY18 funding bill for HUD provided $678 million for Section 202, of which $105 million was for new construction, said the National Low Income Housing Coalition.
The NLIHC credited its "Our Homes, Our Voices" National Housing Week of Action effort earlier this month in part for the federal investments in affordable housing and community development shown in the bill. "Despite this initial success, however, our continued advocacy is needed to ensure that housing benefits are not only fully funded but expanded to meet the growing needs in communities throughout the U.S.," the group said.