June 19, 2017
Aide gets probation for watching cellphone, not resident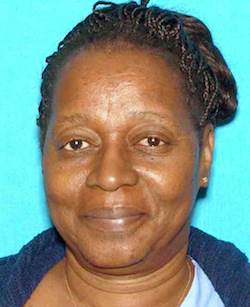 Carla Caraballo
A former senior living community aide who reportedly was caught on camera scrolling through her cellphone for half an hour while a 91-year-old resident with dementia was nearby on the floor after a fall has been sentenced to one year of probation and 10 months of community service.
Carla Caraballo, 59, pleaded guilty June 12 to neglecting the resident at a senior living community in Denville, NJ, the New Jersey attorney general's office said in a press release, not naming the community. She also permanently surrendered her homemaker-home health aide certification in the state as part of the plea agreement.
Caraballo initially was arrested on July 9, 2016. She was indicted May 11, 2017.
The arrest came three days after a camera hidden in the resident's room by her family captured Caraballo not helping the resident as she got out of bed, fell and struck her head, Attorney General Christopher S. Porrino said. Instead, according to the attorney general, Caraballo remained seated with her legs up on the resident's wheelchair, scrolling through her cellphone.
"Caraballo finally approached the elderly victim, wiped blood from her body and made a remark to the effect that now the woman would remain in bed," the release stated. Caraballo subsequently called the resident's daughter and told her that she had been holding the resident's hand when she fell, the attorney general said, adding that the resident was transported to a hospital after the daughter called for help.
The family took the video recording to the local police department, which began an investigation.
"Caraballo is permanently barred from working as a home health aide in New Jersey, and she is forever branded a convicted elder abuser if she were to try to seek such employment elsewhere," Porrino said. Caraballo was resident of Louisiana at the time of her plea.