March 27, 2016
AL provider ordered to pay $56,256 in back wages to 9 employees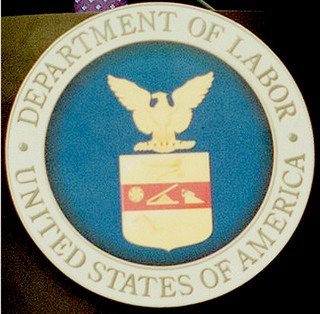 U.S. Department of Labor seal
A Florida assisted living provider will pay back wages totaling $56,256 to nine employees after violating the minimum wage, overtime and recordkeeping provisions of the Fair Labor Standards Act, according to the Tampa, FL, district office of the U.S. Department of Labor's Wage and Hour Division.
Toria's Support Care Services misclassified a maintenance worker and a care provider as independent contractors instead of employees, failed to pay them the federal minimum wage and overtime, and improperly paid other employees flat salaries regardless of the number of hours they worked, according to the division. In some instances, the salaries did not cover the federal minimum wage of $7.25 per hour, and when employees worked more than 40 hours in a week, the employer did not pay them overtime as required by law, the division reported.
"This industry employs some of the most vulnerable, low-wage workers we see," said James Schmidt, the Wage and Hour Division's district director in Tampa. "Misclassification is particularly harmful to these workers, as it cheats them out of the benefits and protections they're legally entitled to as employees. Unfortunately, we are seeing too many employers using this practice in an attempt to lower their labor costs."
Last year, the Wage and Hour Division launched an initiative to evaluate how well the adult assisted living providers in Central Florida complied with federal labor law requirements to pay workers their legally required wages, including minimum wage and overtime. The effort focused on licensed facilities in five counties: Hillsborough, Pinellas, Manatee, Sarasota and Sumter.
In nearly 100 investigations, the district office in Tampa found more than $413,000 in unpaid wages owed to 367 former and current employees. These investigations prompted the division to collaborate with the Florida Department of Health's Agency for Health Care Administration to ease the sharing of information, helping the division to refer cases to the licensing agency for additional enforcement action, which in some cases may result in license suspension.
"Our goal for this strategic initiative is to move the entire assisted living facility industry into compliance, not just the facilities we investigate," Schmidt said. "We will continue to use all of the tools and resources available to us to protect workers and create a level playing field for law-abiding employers."