October 18, 2017
ALF owner accused of using ID of employee's sister to bill $15,000 in services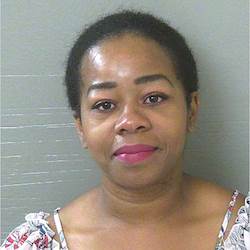 Aisha Westbrooks (Escambia County Sheriff's Office)
The owner of a Florida assisted living facility faces up to 15 years in prison for using the identity of an employee's sister to bill Medicaid and private-pay clients for more than $15,000 in services provided by the employee, who is a felon.
Aisha Westbrooks, owner of the 10-bed House of Honor The Westbrooks Inc. in Pensacola, FL, was arrested Friday after an investigation by Florida's Medicaid Fraud Control Unit, state Attorney General Pam Bondi announced. She was released the same day on a $5,000 bond, according to Escambia County Sheriff's Office records.
Westbrooks, 40, illegally had used the ID and training records of the sister of employee Sade Grier to qualify her for employment, Bondi said. Grier previously been convicted of theft from a person 65 years of age or older, fraudulent use of a credit card and grand theft, she added. Under Florida law, those convictions disqualified her from working with the elderly or disabled, and an assisted living facility cannot employ a disqualified person.
Westbrooks faces one count of criminal use of personal identification more than $5,000, a second-degree felony.
Grier worked at House of Honor from January to November 2015, according to the investigator. She and Westbrooks were longtime friends, Bondi said.
The Florida MFCU and the Escambia County Sheriff's Office had arrested Grier on a lesser charge of the same crime in July, Bondi said.
The published telephone number for House of Honor was out of service when McKnight's Senior Living tried to call it.