June 09, 2017
Antioxidant could delay skin aging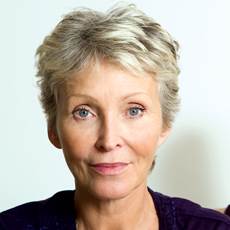 Antioxidant could delay skin aging
Methylene blue, a common antioxidant, may delay skin aging, researchers say. It is an antioxidant typically used to treat methemoglobinemia, a disease where blood struggles to carry oxygen.
Methylene blue minimizes cellular senescence, which is part of the cell-division process that plays a key role in skin aging. It also increases water retention and skin thickness, which are both signs of young skin. Methylene blue caused little to no skin irritation during the study.
The study tested four antioxidants on the dermal skin layer of healthy middle-aged and older adults in addition to adults who had a skin condition typically associated with accelerated aging. The antioxidants also were tested on a three-dimensional model with living human skin cells. Methylene blue outperformed the other three antioxidants.
"Our work suggests that methylene blue could be a powerful antioxidant for use in skin care products," said Kan Cao, M.D., an associate professor at the University of Maryland and senior author of the study. "The effects we are seeing are not temporary. We have already begun formulating cosmetics that contain methylene blue. Now we are looking to translate this into marketable products."
The study was recently published in Scientific Reports.