July 17, 2018
Assisted living builder, defrauded of $190,000, to receive restitution, Justice Department says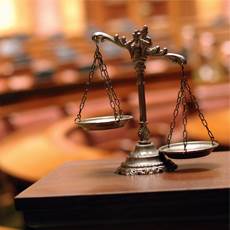 Former nursing home worker confesses to murdering resident in 2007
The intended builder of a Mississippi assisted living facility is expected to receive $190,000 in restitution now that a woman has been sentenced for defrauding the entity of that amount.
Donna Marie Allison's sentence on one count of wire fraud, announced Monday by U.S. Attorney Richard W. Moore of the Southern District of Alabama, also includes 12 months in prison and three years of post-prison supervised release. In addition to restitution, she was ordered to pay a $100 mandatory special assessment.
Allison, according to the Justice Department, told the builder that she was the head of a company, CRF Investors LLC, that could provide financing for a new assisted living community in Meridian, MS. Allison reportedly required one or more representatives of the builder, unnamed in the indictment, to sign loan commitment agreements and pay an "advance fee" of $190,000 to cover the interest for the purported loan.
"In truth, as Allison knew, the agreements were a ploy to obtain money from the victim, who received nothing in return," the U.S. Attorney's Office said. "To induce the victim to pay the advance fee, Allison falsely represented that she and her company had obtained similar financing in the past for others and that funding would be available shortly after payment of the advance fee."
Allison, of Texas, conducted a scheme to defraud people seeking financing from February 2012 to April 2014, the U.S. Attorney's Office said. She originally had been indicted on eight counts of wire fraud in March 2016. She pleaded guilty to one count in February 2018.