March 28, 2018
Assisted living sees double-digit decline in interest among investors and developers: survey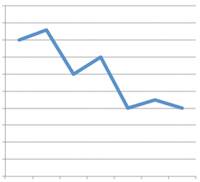 Assisted living sees double-digit decline in interest among investors and developers: survey
Assisted living is seeing a double-digit decline in interest among real estate investors and developers this year compared with last year among respondents to the CBRE U.S. Healthcare Capital Markets Group's ninth annual "Healthcare Real Estate Investor and Developer Survey."
Seventeen percent of respondents said that assisted living met their acquisition criteria in the 2018 survey, an 11% drop from 2017, CBRE said. That's the largest drop of all healthcare real estate property types in the survey, according to CBRE.
Freestanding emergency departments were the only other healthcare real estate property type to experience a double-digit decline. In the 2018 survey, 25% of investors and developers said they were interested in stand-alone EDs, a 10% drop from 2017.
Inpatient rehabilitation hospitals, on the other hand, saw the biggest increase in interest from 2017 to 2018. In this year's survey, 29% of respondents said such properties met their acquisition criteria, a 6% increase over last year. IRHs were tied for third place with wellness centers as far as interest level among survey-takers.
By far, however, the top most popular types healthcare real estate property types among 2018 survey participants were medical office buildings, with 98% of respondents expressing an interest, and ambulatory surgery centers, at 72%.
Skilled nursing facilities generated interest from 14% of respondents.
CBRE said it distributed the 24-question survey to approximately 500 healthcare real estate investment trusts, private capital investors and developers and received 109 responses. CBRE considered one response per firm.