July 12, 2018
Assisted living worker dies after being shot in community parking lot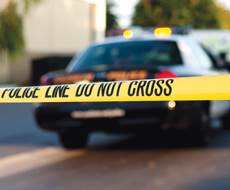 Assisted living worker dies after being shot in community parking lot
A worker who had been been contracted to help care for a senior living resident was shot in the Texas community's parking lot, allegedly by her husband, and subsequently died, Houston police reported Thursday.
"She had just arrived at work and was entering the building when she was confronted," Houston Police Department Captain Belinda Null said at a press conference. "It appears he arrived separately and was there prior to her."
The victim later was identified as Senta Authorlee, 53, and her husband was identified as Anthony Ray Authorlee, 61. He turned himself in to authorities and has been charged with murder.
Anthony Authorlee allegedly used a shotgun, Null said. "Several gunshots were reported prior to the 'person down' call," she said. Police responded to the scene at approximately 7 a.m. CDT.
"She had recently left him, which is always a vulnerable time for domestic violence victims," Null said.
The incident occurred in the parking lot of The Medallion Jewish Assisted Living Residence adjacent to the Seven Acres Jewish Care Services campus.
Homicide detectives were interviewing witnesses Thursday, Null said.
"Our residents have lived through wars, and they've lived through hurricanes and storms. They're very resilient," Seven Acres CEO Malcolm Slatko told the local media. "We will be meeting with residents. We're bringing in our psychology staff to work with them. Obviously, it's a tragic occurrence."