October 02, 2015
Bebo must pay $4.2 million penalty in fraud case, judge rules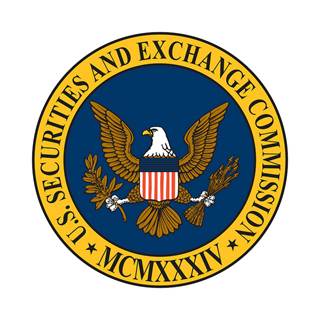 Securities and Exchange Commission
Former Assisted Living Concepts CEO Laurie Bebo must pay a $4.2 million civil penalty for directing employees to include phony residents in occupancy rate and coverage ratio calculations for eight properties from 2009 to 2012, a U.S. Securities and Exchange Commission administrative law judge ruled Oct. 2. SEC Administrative Law Judge Cameron Elliot had heard the case in June.
Bebo also is permanently barred from serving as an officer or director of any issuer that has a class of securities registered with the SEC or is required to file reports with the commission.
"The simple truth is that Bebo concocted an elaborate fiction, started telling it over six years ago, and has never stopped," Elliot wrote. "The public interest weighs in favor of imposing the greatest possible sanction against her."
The SEC filed fraud charges against Bebo and ALC's then-CFO, John Buono, in late 2014, alleging that they directed employees to include the phony residents in occupancy rate and coverage ratio calculations to avoid defaulting on the financial covenants in a lease agreement with Chicago-based real estate investment trust Ventas Inc., which owned the eight ALC-operated facilities at the time. If ALC defaulted, it would have been required to pay tens of millions of dollars to cover the remaining rent due for the full term of the lease, the agency said.
ALC terminated Bebo's employment in mid-2012. Buono settled his case with the SEC earlier this year. ALC changed its name to Enlivant last year after having moved its headquarters from Menomonee Falls, WI, to Chicago in late 2013. Enlivant is part of the portfolio of TPG Capital.
Aug. 24, the SEC ruled that Bebo had to wait until Elliott ruled before bringing a constitutional challenge in the fraud case against her. She had filed a lawsuit against the agency earlier this year, maintaining that she would be deprived of her rights to equal protection and due process if her case was heard by an SEC administrative law judge instead of a federal judge and jury. The 7th U.S. Circuit Court of Appeals, however, ruled 3-0 to dismiss the suit, saying it lacked jurisdiction.
Aug. 27, Bebo sued her former employer for almost $900,000 in Waukesha County Circuit Court to cover the legal fees and related expenses she has accumulated as part of the federal civil lawsuit against her and her lawsuit against the SEC.