October 20, 2016
Better mental health services are needed, report finds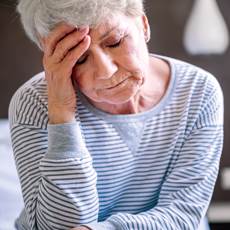 Better Mental Health Services Needed
More than half of the 43.7 million Americans with a mental health condition are not receiving treatment, according to a report from Mental Health America.
"We must improve access to care and treatments," Paul Gionfriddo, president of Mental Health America, said in a statement.
The annual update ranks all 50 states and the District of Columbia on 15 measures. Connecticut received the top ranking, followed by Massachusetts, Vermont and South Dakota. Nevada came in last, barely eclipsing Arizona, Oregon and Idaho.
According to the World Health Organization, more than 20% of adults aged 60 or more year have a mental or neurological disorder. The most common neuropsychiatric disorders are dementia and depression.