January 16, 2017
Bill would increase fines for noncompliant assisted living communities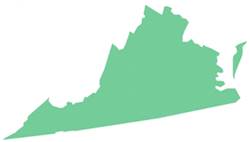 Virginia
A bill introduced in Virginia, if passed as written, would increase the amount in civil penalties that assisted living communities would face for not complying with the terms of their licenses.
S.B. 1191, sponsored by State Sen. Glen Sturtevant Jr., a Republican, would up the maximum penalties that could be imposed by the Department of Social Services commissioner from $10,000 over 24 months to $10,000 over 12 months.
"I felt it important that we revise this part of the code, bring it up to what I consider to be modern standards," Sturtevant told WTVR.
Some resident advocates hope state legislators also will try to increase the number of direct care staff members required in memory care units; currently, two are mandated regardless of the number of residents, according to the TV station. Sturtevant, however, said he would not support such a change at this point.
"We want to be able to give every facility the ability to meet the needs of their residents and patients without having undue government interference looking over the shoulder of these facilities," he told the media outlet.