September 12, 2016
Bomb in employee car sets emergency plan in motion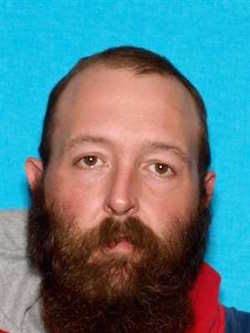 Mitchell Hunter Oakes (Franklin Police Department)
A Tennessee senior living community implemented its emergency preparedness plan Saturday morning as a precaution after an employee found a bomb in her car at the end of her shift at 7 a.m.
The device, found at NHC Place Cool Springs in Franklin, TN, did not detonate. A suspect, Mitchell Hunter Oakes, whom police said currently is or formerly was in a relationship with the worker, was taken into custody by Bureau of Alcohol, Tobacco, Firearms and Explosives agents at 9 a.m. on Sunday.
"We are extremely thankful the device didn't go off when she opened her car door," Lt. Charles Warner, Franklin Police Department public information officer, told members of the media. "The consequences would have certainly been tragic for her and, quite possibly, for residents inside the facility. Things were done the right way for the employee and the facility, who moved patients to safety."
The employee notified police when she found the device, and police used a robot to stabilize the bomb.
The facility implemented its emergency preparedness plan, which in this case involved moving approximately 60 residents who could have been affected by an explosion, according to a statement that NHC Chief Operating Officer Mike Ussery made to the media on Saturday, to which an NHC Cool Springs representative referred McKnight's Senior Living. The facility did not allow any visitors inside while police investigated, Ussery said, and personnel notified families of the incident.
The Franklin Police Department said it had offered a $7,500 reward for information leading to Oakes' arrest on state and federal charges of attempted first-degree murder, unlawful possession of an explosive device and being a convicted felon in possession of a weapon; $1,000 was added to that amount when the Tennessee Bureau of Investigation added Oakes to its Top 10 Most Wanted list.
Oakes also was wanted on a felony warrant out of Virginia on an unrelated matter, according to police, who said he "is a convicted felon with a violent history and extensive knowledge of bomb-making and weapons."