October 17, 2017
Brookdale Senior Living COO leaving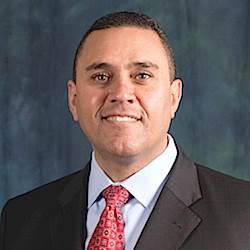 Labeed Diab
The chief operating officer of the country's largest senior living operator, Brookdale Senior Living, is leaving to pursue another opportunity, the company announced Monday.
Labeed S. Diab provided notice to the Brookdale Oct. 13 that he is resigning from his position effective Oct. 28 to pursue another opportunity.
"Labeed has made many important contributions to Brookdale during his tenure as COO. I want to personally thank him for his leadership and wish him all the best," Andy Smith, Brookdale president and CEO, said in a statement.
Smith will assume the duties of principal operating officer until further notice, the company said in a filing with the Security and Exchange Commission.
Smith's total compensation in 2016, including salary and incentives, was $2.6 million, according to an SEC filing. Diab's total compensation was $1.2 million.
Diab joined Brookdale as COO in November 2015, according to information posted on the company website. He has responsibility for all aspects of operations, including community and field operations, marketing and sales.
Before joining Brookdale, Diab had worked in operational leadership roles for the Walmart US division of Wal-Mart Stores since 2009, most recently serving as its president of health and wellness and prior to that serving as president of the midwest division and vice president and general manager. He previously served as regional vice president of Aramark's healthcare division and as regional vice president for Rite Aid Corp.
Diab began his career as a pharmacy manager with American Stores Co. Later, he served in regional roles for CVS Caremark. He is a registered pharmacist, holding an undergraduate degree in pharmacy from Southwestern Oklahoma State University.