June 26, 2017
Brookdale wins $35 million Medicare fraud lawsuit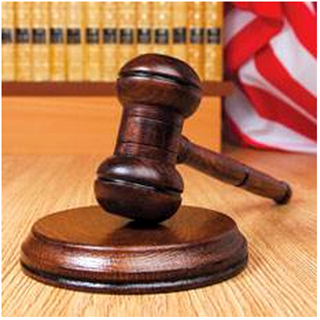 Brookdale wins False Claims Act lawsuit.
A federal judge has permanently dismissed a lawsuit in which a former employee accused Brookdale Senior Living and subsidiaries of submitting approximately $35 million in fraudulent Medicare claims for reimbursement.
The decision marks the end of the whistleblower lawsuit, which originally was filed in July 2012 and amended three times since then (see accompanying box). U.S. District Judge Aleta A. Trauger dismissed the suit with prejudice — meaning that it is permanently dismissed — on June 22 in U.S. District Court for the Middle District of Tennessee in Nashville.
Reached Monday, a spokeswoman for the nation's largest senior living operator, which is reported to be in talks to be acquired, told McKnight's Senior Living that the company would not be commenting on the decision.
Case timeline
July 2012: Marjorie Prather files her lawsuit, then files an amended complaint before Brookdale can respond.
March 2015: The amended complaint is dismissed without prejudice, meaning that Prather can amend it again to address deficiencies cited by Brookdale and the court.
June 2015: Prather files her second amended complaint.
November 2015: The court dismisses the second amended complaint on the grounds that obtaining late signatures on certifications and face-to-face documentation — as opposed to not obtaining the signatures at all — does not violate Medicare regulations or laws.
February 2016: Prather appeals the court's ruling.
October 2016: The Sixth Circuit Court of Appeals reverses the dismissal of two of the counts but not a third, holding that late physician signatures could violate regulations depending on "the length of the delay, the reasons for it, and the home-health agency's efforts to overcome whatever obstacles arose."
March 2017: Prather files her third amended complaint to reference a 2016 U.S. Supreme Court decision that came after she and Brookdale had submitted briefs in Prather's appeal.
June 2017: The court dismisses the lawsuit with prejudice, meaning it is permanently dismissed.
Plaintiff Marjorie Prather was a registered nurse who worked as a utilization review nurse at Brookdale from September 2011 to November 2012. She alleged that in late 2011, Brookdale began submitting claims for home healthcare provided to assisted living residents without physicians having signed documentation when they certified the need for home health services, established a plan of care or met with residents in person, or as soon thereafter as possible, as required by regulators. Brookdale did this, she said, to address a backlog of approximately 7,000 unbilled Medicare claims worth about $35 million. Prather also claimed that Brookdale violated the False Claims Act by keeping reimbursements that would not have been paid had the government been aware of its actions.
In the end, the court ruled that a submitting a claim to Medicare before a physician signs documentation certifying the need for home healthcare or the face-to-face encounter is not fraud because they are not material to the government's decision to pay a claim. Prather, the court said, could not provide an example of a time when Medicare denied a claim for which a doctor's signature was obtained after the claim was submitted for reimbursement.
Read the complaint here. See previous articles about this case below, under "Related Articles."