November 01, 2016
Business model helps Capital Senior Living avoid some problems, CEO says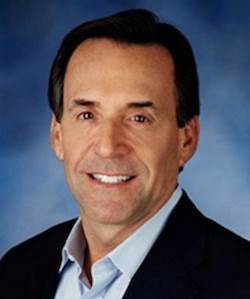 Larry Cohen
A business model focused on owned, private-pay assets in markets with high barriers to entry and little construction, as well as a decision not to offer healthcare ancillary services, are positioning Dallas-based Capital Senior Living for success, CEO Larry Cohen said Tuesday in a third-quarter earnings call.
Earlier in the day, Brookdale Senior Living had announced that its third-quarter revenues of $1.25 billion missed analysts' projections by $10 million, and earnings per share, at 28 cents, missed analysts' projections by 17 cents. Brookdale noted a decline in its ancillary service business and a high number of competing properties opening within a short distance of its communities, as well as a high number of openings in midsized markets.
Meanwhile, Capital Senior Living experienced a 6.7% increase in revenues in the third quarter as compared with the third quarter of last year. Including all communities, the dollar amount was $111.4 million, a $7 million increase.
"Given the pure-play, private-pay nature of our business model, we are in many respects supported by the same industry-wide drivers that impact the multifamily and lodging sectors while historically providing investors with higher returns," Cohen said. "In fact, over the past 10 years, senior housing has yielded 11.9% annualized total return on investment versus lodging, with a 6.5%, and multifamily, with 7.3% returns."
Citing Brookdale, Cohen said that some of that company's expense pressures relate to healthcare services and government reimbursement, pressures that Capital Senior Living doesn't face.
Cohen noted that the properties in Capital Senior Living's portfolio are geographically situated outside the top 10 metropolitan statistical areas with the highest level of construction activity.
"In fact, more than 96% of our portfolio is situated in MSAs with limited new construction, and in those markets with the highest level of construction activity, our average occupancy is 94%, as our average monthly rents are significantly below those of newly constructed communities," he said.
Capital Senior Living will have completed more than $138 million in acquisitions in 2016 following the scheduled closing of a $29 million acquisition on Wednesday, Cohen said. The transactions help increase the company's presence in Massachusetts, Ohio and Texas.
The company expects another $85 million in acquisitions in January and plans to continue to look to buy, he said.