January 10, 2018
California operator cited $7 million for alleged labor law violations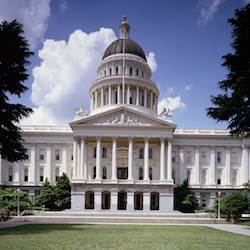 Credit: Visit California, Carol Highsmith
The owner of six residential care facilities in Los Angeles has received more than $7 million in citations for alleged wage theft and other labor law violations, the California Labor Commissioner's Office announced Tuesday.
The matter is thought to be one of Southern California's largest wage theft cases.
Adat Shalom Board & Care, which offers assisted living and memory care services, board and care and retirement living, has been ordered to pay underpaid wages and penalties to 149 former and current employees who provided care to residents 24 hours a day, six days a week.
An attorney representing Adat Shalom denied any wrongdoing by the company and said the company will "vigorously fight the citation."
The Labor Commissioner's Office said it began investigating Adat Shalom in June after receiving a tip from the Pilipino Workers Center. Investigators, the office said, found that from July 2014 to July 2017, the company paid its caregivers a flat rate between $1,500 and $1,800 each per month, which translates to $2.40 to $2.88 per hour, less than the minimum wage. Also, the company allegedly did not pay workers overtime pay, nor did it relieve workers from their duties so that they could take meal or rest breaks. The company's pay stubs did not include the hourly rate of pay or total number of hours worked, according to the commissioner's office.
The citations issued against Adat Shalom include $2,272,343 for underpayment of minimum wages, $1,871,990 in overtime wages, $128,196 for meal-period violations and $2,689,907 in damages. An additional $174,600 in civil penalties were levied for nonpayment of overtime and minimum wages, meal period violations and for not providing workers with accurate itemized wage statements with their paychecks.
Patrick White III, an attorney representing Adat Shalom, told McKnight's Senior Living that the company "vehemently denies that it violated any California wage and hour law.
"The audit conducted by the Division of Labor Standards Enforcement is wrong," he continued. "The company intends to appeal and vigorously fight the citation."