November 03, 2017
Capital Senior Living tries new operating model to boost performance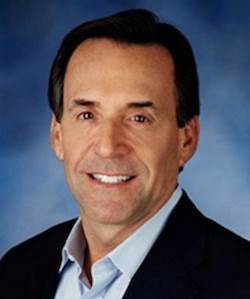 Larry Cohen
Expressing disappointment in the company's recent operational and sales performance, Capital Senior Living executives outlined for shareholders and analysts the steps the company is taking to get back on track on Wednesday evening during a third-quarter earnings call.
"I'm pleased with the progress that is already underway to improve performance," CEO Larry Cohen said.
A big change for the company, Chief Operating Officer Brett Lee said, is the centralization of operations around five pillars: quality, service, people, cost and growth.
"Capital Senior Living has traditionally espoused a decentralized operating model with a great deal of autonomy held at the individual community leadership level," he said. '"While there are significant benefits to empowering local leaders to thrive within their unique markets, too much decentralization does not allow us to take advantage of the economies of scale that come with being a larger company and can also lead to variation in resident experience and financial performance."
Some of the tactics undertaken by the company to improve performance, Cohen said:
Eliminating rent concessions and simplifying pricing.
Restructuring incentive bonuses for regional managers and executive directors to "align performance with corporate financial goals and enhance accountability."
Introducing a formal sales training to develop stronger skills and increase closing ratios. "These initiatives have focused and empowered our sales organization by providing metrics-driven objective growth targets to build and sustain occupancy," Cohen said.
Implementing immediate occupancy growth plans and budget recovery goals for each community.
Restructuring the company's health benefit programs to reduce expenses.
Implementing a new, integrated system for sales, customer relationship management, care assessment, census accounts receivable, electronic medical records and billing. The result, Cohen said, will be consistent data that will greatly enhance reporting capabilities while creating efficiencies.
"The execution of these recovery initiatives has already shown improvement in many of our key performance metrics," Cohen said. "We have experienced gains in net move-ins for five consecutive months through September, which is the longest period of sustained monthly gains I can recall."
Also, he said, third-quarter same-store occupancy increased 30 basis points compared with the second quarter. "And improvement in occupancy throughout the quarter resulted in a 90 basis point increase in September's same-store occupancy compared to the month of June," Cohen added.
The financial management training and budget management plans established for each community yielded almost $3.6 million of savings in August and September when compared compared with July expenses, Lee said.
Most of the savings, he added, have come from the implementation of a standard staffing grid and tying staffing levels to occupancy levels, the reduction of contract labor, and menu adjustments to reduce food waste. Consolidating contracts for food, utilities, telecommunications and cable should help the company realize additional savings, Lee said.
"We feel that a majority of these initiatives are sustainable in the long term and will continue to improve our financial performance into the fourth quarter and beyond," he said.
The changes seem to be well-received, Lee said. Executive directors and sales directors "really appreciate the investment that this company is making in them," he said, noting that the new initiatives don't seem to have increased turnover.
"I think the tenor across the company is incredibly positive as we move into the fourth quarter," Lee said.
The company will not pursue any new acquisitions until mid-2018, Cohen said, "so we can focus on implementing these initiatives and executing on our plan that is working."
In the second half of 2018, he said, "We're looking probably about $50 million of acquisitions."