May 04, 2016
Caregiver charged with felony after resident is burned, dies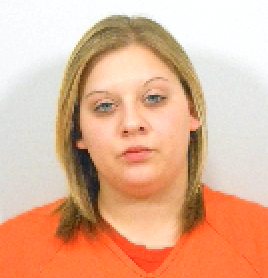 Anne T. Pavlik
A caregiver at a Nebraska memory care community has been charged with a felony after an 82-year-old resident who had been in her care died after being burned.
Anne T. Pavlik, 23, who worked at Edgewood Vista in Fremont, NE, was arrested last week on a warrant for vulnerable adult abuse. The arrest followed an investigation stemming from the Feb. 14 death of a resident who had fallen asleep while sitting too close to a gas fireplace in the community the day before, when Pavlik was working alone on the night shift, according to the Fremont Police Department.
According to the arrest affidavit, the resident originally had chosen to sit in a chair away from the fireplace, but later, when Pavlik wasn't looking, he moved the chair. Pavlik told police she discovered the burns when she tried to wake the resident.
The resident died at the local hospital to which he had been transported for care of second- and third-degree burns. "An autopsy showed cause of death as a combination of natural causes and the recent burns sustained at the care facility," according to police.
If convicted, Pavlik faces up to three years in prison or probation, followed by nine to 18 months of supervision.
Edgewood Vista is licensed for 14 memory care beds, according to the Nebraska Department of Health and Human Services' roster of assisted living facilities.
McKnight's Senior Living called Edgewood Vista three times over two days and was told that nobody was available at the time to provide a comment. A message left requesting comment was not returned.