March 12, 2017
CCRC bill would cause unintended consequences, advocacy group says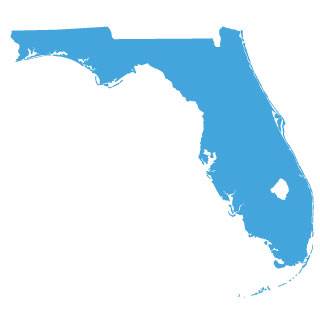 Florida
A Florida senator has introduced legislation he says is intended to protect residents from fraud perpetrated by continuing care retirement communities operating in the state, but a Sunshine State advocacy group maintains that the bill will have unintended consequences if passed as written.
Republican Sen. Tom Lee said S.B. 1430, sponsored by Rep. Cyndi Stevenson in the Florida House of Representatives, would require CCRCs (also known as life plan communities) to retain reserves to protect residents and their families, would increase the Office of Insurance Regulation's authority to prohibit practices and transactions deemed hazardous, would streamline the acquisition process to reduce the burdens on applicants, and would create an "impairment" framework to allow for earlier intervention to prevent harm to Florida consumers and their investments.
The bill is named the Protecting Florida Seniors from Financial Fraud Act.
"Unfortunately, the conduct of a few bad actors, specifically the management of one CCRC in my community, has highlighted the need to increase oversight of these organizations," Lee said in announcing the bill March 1. "Current statute does not adequately protect residents and employees against facility insolvency, loss of provider assets and loss of resident investments. It's essential to address these issues to ensure CCRCs can fulfill their obligations to one of the most vulnerable segments of our population."
The OIR, which regulates the financial solvency, residency contracts and disclosures made to prospective residents at the 71 licensed CCRCs in Florida, supports the bill.
LeadingAge Florida President and CEO Steve Bahmer, however, said March 6 that the legislation is well-intentioned but amounts to "regulatory overreach that will drive up costs for seniors, inhibit investment in expansion and construction of new communities in Florida and unnecessarily disrupt a field that has been financially strong for decades."
The group said that only three Florida CCRCs have had serious financial challenges, one of which opened during the great recession, and the other, according to the OIR, disregarded regulatory requirements.
Bahmer said that uncertainty surrounding the bill has led companies to withdraw from opportunities to purchase CCRCs and has caused other companies to slow development projects and pledge not to invest in any additional projects in the state.
LeadingAge Florida and its members, he said, are committed to working with Lee and others on regulatory reform that protects Florida's 31,000 CCRC residents and their investments without destabilizing the field.