July 23, 2017
CDC: Diabetes management could help prevent hospitalizations, emergency department visits, deaths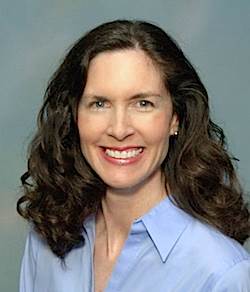 Ann Albright, Ph.D., R.D.
Helping residents and staff members get their diabetes under control may help lower hospitalizations, emergency department visits, deaths and healthcare costs, suggests a new report from the Centers for Disease Control and Prevention.
"Diabetes is a contributing factor to so many other serious health conditions," Ann Albright, Ph.D., R.D., director of the CDC's Division of Diabetes Translation, said in a statement. "By addressing diabetes, we limit other health problems such as heart disease, stroke, nerve and kidney diseases, and vision loss."
Diabetes has been diagnosed in 9.9 million adults aged 65 or more years, and an additional 2.1 million people in this age group have undiagnosed disease, the CDC estimates in "National Diabetes Statistics Report, 2017." Together, they represent more than one-fourth of older adults in the United States.
Additionally, 48% of adults aged 65 or more years have prediabetes, the CDC said, although only 14% are aware that they have it. The report provides statistics for other age groups, too.
Those at risk for diabetes, according to the report, are people who have smoked, are overweight or obese, are physically inactive, or have high blood pressure, high cholesterol or high blood glucose levels. The good news, according to the agency, is that diabetes often can be managed through physical activity, diet and the appropriate use of insulin and other medications to control blood sugar levels.
Management is important, the CDC says, because in 2014, adults with diabetes who were aged more than 18 years were hospitalized for major cardiovascular disease (1.5 million), lower-extremity amputation (108,000) and diabetic ketoacidosis (168,000). Additionally, adults with diabetes in 2014 had 245,000 ED visits for hypoglycemia and 207,000 for a hyperglycemic crisis.
In fact, according to the report, diabetes was the seventh-leading cause of death in 2015, being listed as the underlying cause of death on 79,535 death certificates and a cause of death on 252,806 death certificates.
Average annual medical expenditures for people with diagnosed diabetes were about $13,700, approximately $7,900 of which was attributed to the disease. Across the United States, the total direct and indirect estimated costs of diagnosed diabetes in 2012 were $245 billion, the agency says.
The CDC has created a Do I Have Prediabetes? quiz for consumers and has posted additional information about its diabetes prevention efforts online.