June 19, 2017
CMS analysis shows HCBS vulnerability, AARP says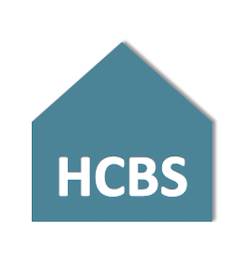 CMS analysis shows HCBS vulnerability, AARP says
A newly released analysis by the Centers for Medicare & Medicaid Services' chief actuary "makes clear" that the American Health Care Act poses a "danger" to Medicaid beneficiaries, especially older adults and those with disabilities who rely on Medicaid for home- and community-based services, Brendan Flinn, a policy research senior analyst for the AARP Public Policy Institute, wrote in a blog posted Monday.
In the CMS memo, dated June 13, Chief Actuary Paul Spitalnic estimates that 8 million people would lose Medicaid under the Affordable Care Act replacement through fiscal year 2026 but that "there is no estimated impact on Medicaid enrollment because of the presence of the per capita allotments."
Flinn notes, however, that Spitalnic arrives at his conclusion in part by assuming that states will reduce what CMS deems to be optional services. Under Medicaid, nursing home coverage is mandatory but most HCBS are optional.
"If, as CMS suggests, states are going to reduce optional services to make up for gaps caused by capped Medicaid financing, HCBS will almost certainly become a target," Flinn writes. "This is a potential unintended consequence of the bill — that is, states limiting access to Medicaid HCBS to stay within the caps and thereby likely increasing the use of more expensive services like nursing home care, which is required by law."
Those proposed per capita caps on Medicaid funding likely over the long term will force states to significantly change the way they operate their Medicaid programs, according to the memo, although Spitalnic does not elaborate.
"If a per capita cap structure is implemented in Medicaid, the impact will be felt for years beyond 2026," Flinn writes. "The limited growth rates allowed by the caps would lead to shortfalls in how much money states have to serve older adults, people with disabilities and low-income children and adults. As a result, states will be forced to cut services, restrict eligibility, cut provider rates — or a combination of any number of those."