January 23, 2018
Colorado law aims to simplify licensing process for nurses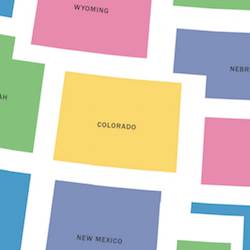 Colorado law aims to simplify licensing process for nurses
A new law in Colorado aims to help address the state's nursing shortage and make it easier for the state's almost 90,000 nurses to respond to emergencies in other states by simplifying licensing procedures.
Colorado joined a 25-state information-sharing compact when Gov. John Hickenlooper signed SB-27 on Thursday. The compact aims to speed background checks and improve nurses' ability to work across state lines by allowing each of the licensing boards in participating states to obtain and submit criminal background checks for multistate nurse licensure candidates.
"Nurses are the unsung heroes of our medical community, and this legislation allows those licensed in the state of Colorado to practice outside of our state without the need for redundant, costly and unnecessary licenses in other states," state Sen. Jim Smallwood, one of the bill's sponsors, said in a statement. "SB-27 will facilitate telehealth nursing services, online education and will even allow our nurses to assist other states in times of natural disaster."
It was the first bill of the state's 2018 legislative session to be signed into law.