March 26, 2018
Company's 10 assisted living communities go into receivership in Nebraska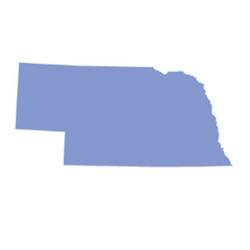 Company's 10 assisted living communities go into receivership in Nebraska
Ten assisted living communities and 21 nursing homes across 19 counties in Nebraska were put into receivership Friday after the state Department of Health and Human Services learned that their owner did not have enough funds to pay employees and ensure the future well-being of residents, the department reported.
CNA Ashley Schlotfeld told the Omaha World-Herald that employees at Omaha Metro Care and Rehabilitation Center where she worked hadn't been paid in three weeks and that residents had not been receiving supplies, such as toothbrushes and wipes.
Senior living consulting firm Klaasmeyer & Associates, based in Omaha, NE, has taken over operations from Wood-Ridge, NJ-based Cottonwood Healthcare, also known as Skyline Healthcare, while a new owner is identified or residents are relocated to other facilities. The DHHS said it also will provide oversight during the transition.
"If needed, the Center for Medicare & Medicaid Services has authorized the use of Civil Money Penalty funds for the nursing facility operations to ensure the safety and well-being of residents," the department said.
On its social media pages, Skyline describes itself as a "healthcare conglomerate" and says it has been "serving seniors for more than 20 years." The Omaha World-Herald, however, reported that the company was founded in 2016 and took over several facilities that formerly had been operated by Golden Living.
The receivership affects approximately 2,000 residents and more than 1,600 employees, according to the Nebraska Radio Network.
Nebraska Sen. John Stinner, a Republican, told his colleagues in the legislature that he agreed with the decision but that increasing costs and an aging population will continue to put pressure on the long-term care industry in the state, the website reported.
For a list of affected facilities, see the DHHS website.