October 24, 2016
Consumer Reports blogger offers placement advice for decision-makers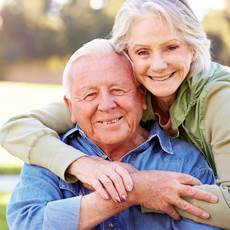 Facing criticism, AARP will drop affiliation with ALEC
Consumer Reports blogger Beth Braverman recently offered several financial tips to the adult children of senior living candidates: Begin the placement early, save up and watch staffing.
Adult children were advised to start looking for a community six months to a year before actual placement will be required.
"It takes time to vet facilities properly, and you don't want to be rushed into a decision because of a medical emergency," the blog noted.
Braverman also advised that a long-term plan for paying be put in place, because many communities remain private pay in nature.
She also recommended that decision-makers put a premium on staffing and services rather than amenities. Braverman added: "For seniors with mobility issues, look for smaller centers, where it will be easier for them to get from their apartment to the dining room or other common areas."
The blog also suggested that shoppers look for a community that has at least one licensed nurse on-site around-the-clock, "even if state regulations don't require one."
Consumer Reports is a part of Consumers Union, a nonprofit organization dedicated to impartial product and service testing.