January 08, 2018
Cruise set for people with Alzheimer's, caregivers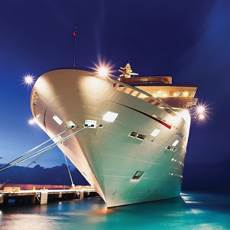 Cruise set for people with Alzheimer's, caregivers
A cruise ship may seem an improbable setting for a conference for professional and family caregivers and those with early-stage Alzheimer's disease or dementia.
In September, however, Holland America's MS Eurodam will take such travelers to Alaska while educating them about the condition and its care.
The seven-day "Connecting Circles of Care and Bridging Bridges of Hope" event isn't even the first of its kind. Lisa Marie Chirico, conference co-host as well as CEO and founder of Nursinghomeology, told McKnight's Senior Living that the 2018 event will be the second one, and another one is planned for 2019.
As a former caregiver for her father, who had Alzheimer's disease, Chirico said she knows first-hand the multiple challenges faced by caregivers and older adults with dementia who live in traditional homes or in senior living communities. Attendees "will meet others who share many of the same joys and sorrows as they do, so there is the chance to build new friendships," she said, adding that professional caregivers and residents of assisted living and memory care communities would "definitely benefit" from the workshops and sessions.
Joining Chirico as co-host of the conference and cruise will be Kathy Shoaf, RN, BSN, ATP, the owner of Elite Cruises and Vacations. She is an accessibility travel specialist and geriatric neurology specialist who has 25 years of experience in senior care management.
"The idea for a dementia friendly cruise grew out of Kathy Shoaf's senior-friendly, 'bucket list' cruises," Chirico said. "Taking the idea to another level, Kathy began seeking out senior care professionals and former caregivers turned dementia coaches and consultants — like me — to co-host a cruise."
Trained support staff will be on board and available for hire, Chirico said.
The cruise will depart Sept. 15 from Seattle. Prices start at $1,510 per person. For details, visit alzcruisealaska.org/ or contact Shoaf at (219) 608-2002 or Kathy.Shoaf@cruiseplanners.com.