May 14, 2017
Daughter awarded $300,000 after mother dies following fall at assisted living community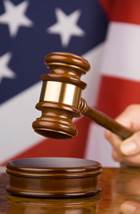 Daughter awarded $300,000 after mother dies following fall at assisted living community
A Virginia assisted living community has been ordered to pay $300,000 to the daughter of a resident who died after falling there, according to the Williamsburg Yorktown Daily.
Alice Allen, 87, died Aug. 23, 2012, from complications of a subdural hematoma 11 days after she fell from her wheelchair and hit her head while in her room at Colonial Manor in Williamsburg, VA, the media outlet previously reported, citing court documents. Allen reportedly had been taking a blood thinner at the time of the fall.
A Williamsburg/James City County Circuit Court judge ruled on May 1 that the assisted living community was negligent in caring for Allen after hearing expert testimony from a neurological surgeon and a registered nurse. Allen's daughter, Thelma Barbour, originally had sought $1.5 million in addition to money for funeral expenses, home care costs and court costs.
Barbour maintained that Colonial Manor did not institute adequate falls prevention measures, did not notify her of the incident soon enough and did not send her mother to the emergency department soon enough, according to the media account of court documents. Colonial Manor, however, reportedly stated in court documents that Barbour delayed authorizing their sending Allen to the hospital until the day after her fall, refused recommended treatment for her mother and signed do not intubate and do not resuscitate orders for her mother.
Barbour also had sued her mother's physician and his employer, the Visiting Physicians Association, but dropped them from the lawsuit. Her attorney told the newspaper that is considering whether to refile lawsuits against them.
Pedro Becerra, M.D., the owner and administrator of Colonial Manor, who represented the assisted living community in court, did not respond to a request for comment from McKnight's Senior Living. Neither did the attorney representing Barbour and Allen's estate.