July 24, 2017
Director faces prison time, fine for stealing more than $95,000 from employer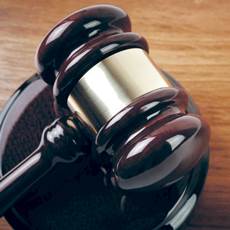 Director faces prison time, fine for stealing more than $95,000 from employer
The director of a Missouri assisted living community will be sentenced Oct. 20 after pleading guilty Monday to using her employer's debit card to steal more than $95,000 over more than eight years, according to the U.S. Attorney's Office.
Denise Rea Barner was a director with general accounting duties at the Kyle Center, a supportive care facility in Rolla, MO, from July 1991 to February 2016, according to court documents.
Beginning in approximately November 2007 and ending in February 2016, according to the U.S. Attorney's Office, she used the debit card to make unauthorized purchases and ATM withdrawals that led to a loss of $95,000 to $150,000 for her employer.
She pleaded guilty to one count of access device fraud, a charge that carries a maximum penalty of 10 years in prison or a fine of up to $250,000 or both.