May 21, 2017
Facility owner gets prison time and probation, ordered to pay $3,000 for neglecting residents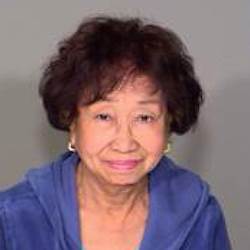 While on probation, Magdalena Luvisminda Villanueva is prohibited from being a medical facility owner, administrator or caregiver. (Las Vegas Metropolitan Police Department)
The owner of a licensed Nevada assisted living facility was sentenced to 179 days in prison and three years of probation and was ordered to pay $3,000 in enforcement costs after investigators said that she admitted residents who were beyond the level of care that could be provided there and did not keep the facility clean and well-maintained, according to Nevada Attorney General Adam Paul Laxalt.
The prison time for Magdalena Luvisminda Villanueva, 76, owner of the 10-bed Walnut Retirement Home, was suspended, Laxalt announced Wednesday. While she is on probation for the gross misdemeanor offense of neglect of duty in willful or wanton disregard of a person, Laxalt said, Villanueva is prohibited from seeking or obtaining employment as a licensed owner, administrator or caregiver in a medical facility.
The incidents for which she was charged occurred during January, February and December 2015, Laxalt said. Villanueva was a caregiver and acting administrator in addition to being the owner of the facility, he added.
Villanueva and Walnut Retirement Home were investigated, Laxalt said, after the Las Vegas Metropolitan Police Department sent information to the Medicaid Fraud Control Unit of possible neglect happening at the community.