November 27, 2017
Family seeks up to $2.3 million after resident allegedly is hit with laundry cart, dies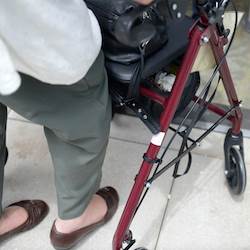 Family seeks up to $2.3 million after resident allegedly is hit with laundry cart, dies
The family of a former resident of an Oregon retirement community is suing the community for up to $2.3 million after the resident allegedly was hit by a laundry cart and died, reports The Bulletin.
Wilmetta Cornell, 95, was using a walker in a hallway at Aspen Ridge Retirement, an independent and assisted living community in Bend, OR, in September 2016 when she was hit by a cart being pushed by an employee, according to the circuit court claim filed Nov. 20. Cornell fell and said she had pain in one hip and leg, according to the complaint.
Staff members helped Cornell to her apartment, but she was taken by ambulance to a local hospital three hours later due to pain and mobility issues, the lawsuit states. Two days later, she underwent hip surgery, but she died the next day.
The legal action also names the employee who was pushing the laundry cart.
In a statement to The Bulletin, Aspen Ridge Executive Director Bryan Carnahan said the community was "surprised and disappointed" when it learned of the lawsuit.
"Sometimes, accidents and falls happen despite the diligent efforts of our caring and compassionate staff members," he said. "And, as a matter of normal protocol, we reported Mrs. Cornell's fall to the appropriate state and local agencies, which ruled out abuse and neglect on the part of Aspen Ridge staff."