January 29, 2018
Fannie Mae program lends record $5.5 billion for seniors housing in 2017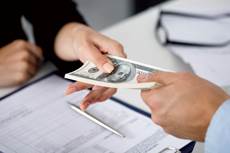 Fannie Mae program lends record $5.5 billion for seniors housing
Seniors housing saw a record-breaking $5.5 billion in lending via Fannie Mae's Delegated Underwriting and Servicing, or DUS, program in 2017, the government-sponsored enterprise announced Thursday. The amount represented a 267% increase from the $1.5 billion seen in 2016, according to Fannie Mae.
Top 5 lenders in seniors housing in 2017, based on volume under the DUS program, the enterprise said:
KeyBank National Association
Berkadia Commercial Mortgage
Jones Lang LaSalle Multifamily
Greystone Servicing Corp.
Grandbridge Real Estate Capital
"We want to thank our DUS lender partners for an extraordinary 2017," Woody Brewer, vice president of customer engagement at Fannie Mae, said in a statement. "Together, we supported all segments of the multifamily market and broke records in green financing, structured transactions, seniors housing and multifamily affordable housing."
Overall, Fannie Mae said it provided more than $67 billion in financing and supported more than 750,000 units of multifamily housing in 2017, the highest volume in the history of its DUS program.
The top 10 overall producers in 2017, across seniors housing, multifamily affordable housing, green financing and small loans:
Walker & Dunlop, with $9.1 billion in volume
Berkadia Commercial Mortgage, $8 billion
Wells Fargo Multifamily Capital, $5.2 billion
CBRE Multifamily Capital, $5.1 billion
Berkeley Point Capital, $4.6 billion
KeyBank National Association, $4.2 billion
PNC Real Estate, $3.4 billion
Arbor Commercial Funding, $3.2 billion
Greystone Servicing Corp., $3.2 billion
Capital One Multifamily Finance, $2.9 billion