August 17, 2016
Fitch: Wage pressure could stress senior living budgets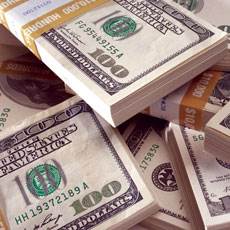 Fitch: Wage pressure could stress senior living budgets
Nonprofit senior living provider budgets could see pressure from an increase in salaries for registered nurses, according to Fitch Ratings. The agency cites hospitals as potentially experiencing issues as well.
The pressure on wages will be especially evident in metropolitan areas that have low unemployment rates, increasing populations and provider competition, according to the ratings agency. It also may affect providers in more isolated markets where smaller pools of nurses and nurse assistants exist, however, Fitch said.
Fitch expects the demand for nursing professionals to remain high, citing the expanding population of aging baby boomers who need services; the healthcare system's increased reliance on midlevel providers instead of physicians; an increased focus on wellness, post-acute care and outpatient services; and the number of nursing professionals who expect to retire soon.
Argentum's "Getting to 2025: A Senior Living Roadmap" report states that through 2025, the senior living industry will need to hire 1.2 million new employees to serve the increasing number of older adults becoming residents and to replace existing workers who leave their jobs. The position with the biggest need will be nursing assistant, according to the report.