September 25, 2017
Former assisted living caregiver gets 12 years for stealing from residents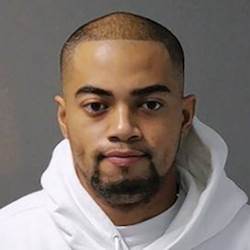 Eugene Dorsey (Photo: DuPage County State's Attorney)
A former nursing assistant has been sentenced to 12 years in prison on felony charges of stealing thousands of dollars' worth of jewelry from residents of the Illinois senior living community where he worked.
Eugene Dorsey, 31, will spend time in the Illinois Department of Corrections for the incidents, which occurred at Park Place in Elmhurst, IL. The sentence has handed down Sept. 19 based on guilty pleas to 11 counts of residential burglary that Dorsey had entered June 1.
Officers with the Elmhurst Police Department began their investigation related to the missing items in November 2015, according to DuPage County State's Attorney Robert B. Berlin. The investigation revealed that several times that month, Dorsey had entered at least 11 residents' apartments and stole rings, bracelets, necklaces and other items, he said. He then pawned the items, Berlin said.
"The fact that all of his victims are more than 80 years old and had placed a tremendous amount of trust in Mr. Dorsey makes his crimes particularly appalling," he said.
All of the victims lived in independent living, whereas Dorsey worked in the assisted living part of Park Place and had no reason to be in the independent living area, according to the state's attorney.
Dorsey will be required to serve at least half of his sentence before he is eligible for parole.