May 22, 2016
Former assisted living worker charged with sexual assault of resident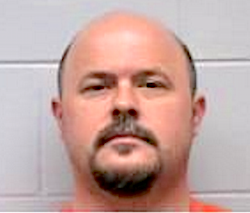 David Brandt
A former employee of a Wisconsin assisted living community has been charged with sexually assaulting a resident there.
Prosecutors charged David Brandt with three counts of second-degree sexual assault as well as disorderly conduct and lewd and lascivious. A resident told police that Brandt commented on her breasts, put his hand down her pants, touched himself inappropriately on several occasions while in her presence, exposed himself to her and showed her a nude picture of himself on his phone, according to reports from The LaCrosse Tribune and WKBT-TV.
Brandt's employer, SpringBrook Assisted Living in Onalaska, WI, suspended his employment on the same day in February that the resident reported the incidents, which had occurred several months earlier, according to the media outlets. He no longer works at the facility and is forbidden to have contact with residents and others associated with his former employer.