January 05, 2018
Former ombudsman gets $285,000 in settlement after being fired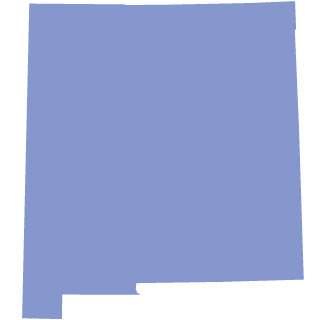 New Mexico
The state of New Mexico paid $285,000 to settle a lawsuit filed by state's former long-term care ombudsman, who had maintained that she was fired illegally in June 2016, reports the Santa Fe New Mexican.
Sondra Everhart had worked in the position for more than a decade, advocating for assisted living and nursing home residents, when her employment was terminated. In her complaint, Everhart said she lost her job because she advocated for board and care home residents, wanted the state to do more to protect older adults from financial abuse, fought Medicaid fraud in the Department of Aging and Long-Term Services and sought to have the ombudsman's office removed from department control.
Department managers maintained that Everhart was fired because she provided the Albuquerque Journal with records that described conditions in boarding homes in the Las Vegas, NM, area, which serve former state psychiatric hospital patients. Everhart redacted resident names contained in the records, but the department said that providing the records was unlawful. Everhart, however, said she was legally authorized to release the records in response to the newspaper's open records request.
Under the terms of the settlement, reached in June but sealed for six months, Everhart was permitted to resign from her position retroactively, and the department agreed to provide a neutral employment reference. The department did not admit to any wrongdoing.
In September 2016, the state paid approximately $103,000 to settle a lawsuit brought by the former head of the state Health Department's Health Facilities Licensing and Certification Bureau, which inspects assisted living communities, nursing homes, hospitals and other healthcare facilities, the Santa Fe New Mexican reported. Amber Espinosa-Trujillo reportedly had alleged that her employment was terminated because she raised concerns about understaffing in the bureau.