November 14, 2017
Fraud case moves to California state court — for now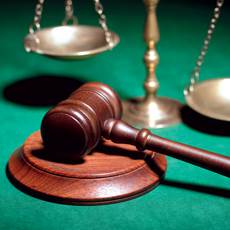 Courtroom Gavel
A class-action lawsuit against Oakmont Senior Living appears to be headed back to a California state court. The lawsuit alleges the community failed to deliver on staffing promises.
Specifically, the community was charged with falsely promising residents would be provided with needed services "as determined by the resident assessment conducted by facility personnel," the lawsuit said. However, the assessment was not used to determine staffing levels, the suit claims.
"Oakmont allocates expenditures for staff at each facility based on predetermined and statistic budgets designed to maximize revenue," according to legal papers filed with the lawsuit.
The case has been moved to and from several courts since its original filing on Sept. 13.