November 13, 2016
GAO: Protecting healthcare workers from violence should be priority for new administration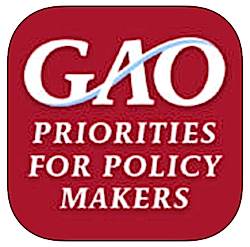 GAO: Protecting healthcare workers from violence should be priority for new administration
Protecting healthcare workers, including those employed in residential care settings, from workplace violence should be a priority for the new administration, the Government Accountability Office said in announcing its new resources meant to educate the incoming presidential administration, new members of Congress and the general public.
The resources, announced Thursday, include a free "Priorities for Policy Makers" app — available for iPhone and Android phones — and new Presidential and Congressional Transition information online.
On its list of "priority recommendations," defined as "immediate, high-impact actions for consideration," the GAO pointed to its March report that called for the Department of Labor's Occupational Safety and Health Administration to do more to protect healthcare workers from workplace violence.
"According to data from three federal datasets GAO reviewed, workers in healthcare facilities experience substantially higher estimated rates of nonfatal injury due to workplace violence compared to workers overall," the GAO said in the report, adding that the most common types of reported assaults were hitting, kicking and beating. "However, the full extent of the problem and its associated costs are unknown."
At the time, the office recommended that OSHA provide additional information to assist its inspectors in developing citations, such as specific examples of issues that have been cited; develop a policy for following up on warning letters issued to employers related to workplace violence, which are issued when criteria for a citation have not been met; and develop and implement cost-effective ways to assess the results of the agency's efforts to address workplace violence.
Thursday, the GAO said it sent letters to the heads of key federal departments and agencies, urging them to continue focusing on the issues it identified as priorities. Interested parties can follow progress on those issues via the new app, the office said.
In addition to identifying priority issues, the GAO also has listed "key issues," defined as "the most pressing concerns in an issue area, an agency or government-wide." Among them:
elder abuse (federal agencies noted include the Centers for Disease Control and Prevention, the Centers for Medicare & Medicaid Services, the Justice Department and Housing and Urban Development);
affordable rental housing (HUD); and
financial security for older adults (Labor Department).